Italy under 21 coach Luigi Di Biagio stated that the young players are currently not getting enough playing time. He said that at this age you need to be playing regularly but he is disappointed that his players are not getting enough experience.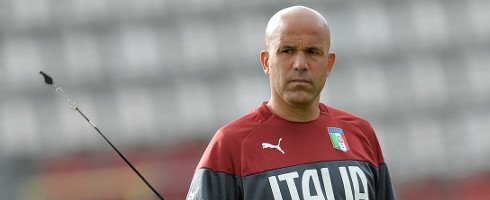 He said that there is nothing compared to a competitive game to help the players develop and he believes that this is hindering the development of Italian players. He said that two years ago the young players were playing more games and that this has reduced drastically nowadays.
Luigi Di Biagio said that he does not know the exact reason why this has happened and that he does not want to blame the coaches and the clubs but he is merely stating what has happened.
As a coach he wants his players to get enough playing time and that he wants to see clubs giving youth players a chance. He believes that this is a situation that the football federation should pay attention to if they want the Italian football team to progress.
He said that it has been a long time since the Italian football team has produced some world-class players and that there need to be some changes at the grassroots level if you want the level of football to rise.
Luigi Di Biagio said that no amount of training will replace a competitive game and that the young players should get a taste of pressure in order to develop. He believes that there are some good players at in the Italy U21 team but they are not being developed adequately once they leave the national team.
He said that this is one of the reasons why the Italian national team is suffering and that there need to be some changes at this level.