Italy U21 team coach Luigi Di Biagio said that he is happy with the current team and that there is no doubt that there is some great talent in the squad. He said that these players need the proper training so as to develop and that it is important that you do not rush them at their age.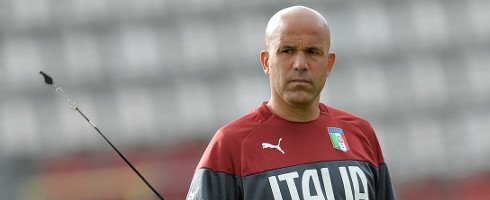 Luigi Di Biagio said most of these players play in the first team for their club and they already have some good experience of top-level football. He said what is important now is to help them play as a team for their country.
He said that the major problem that you face as a national team coach is that you do not have a lot of time to spend with the players and that you will have to make the most of the short international break.
He believes that Italy has some good players at the U21 level and that he is sure that they will develop in a strong team. He said that it has been a disappointment for the Italy fans to miss the current World Cup and he will be hoping that his current U21 team will develop and provide a good pool of talents for the next Euros and World Cup.
Luigi Di Biagio said that it is important that the Italy federation provide the necessary support for the players at the grassroots level and that clubs continue to encourage the development of young players. He said that it is only then that Italy will be able to build a team that will allow them to challenge the top countries when it comes to international trophies.
Luigi Di Biagio said that the U21 players are all motivated and determined to show what they can do in order to win games.