So against all imaginable odds, town kid and latest club sensation Gianluigi Donnarumma opted out of extending his contract with AC Milan with 12 months left for his initial one to run out.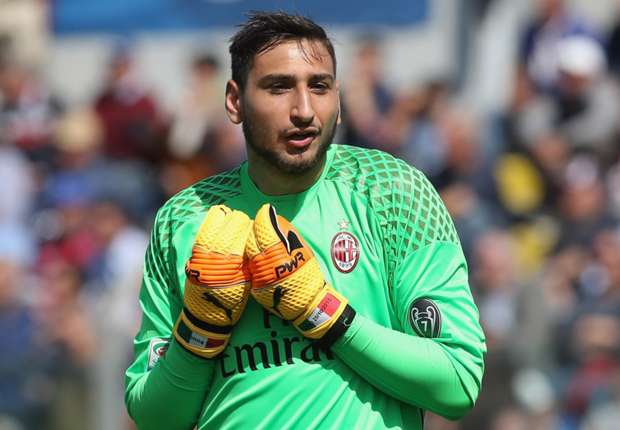 To say the whole city of Milan was shaken to hear of such news last Thursday is an understatement. Even rivals Inter are not left out. For the outsider this current fiasco between an 18-year old talented prodigy and a 117-year old prestigious club might seem not much of a big deal.Till you acquaint yourself with the background story.
To follow Donnarumma's senior career kick off at Milan is to go all the way back to the time arrangements for his joining Inter Milan was at its penultimate stage until he changed his mind at the last minute due to an interest from Il Rossoneri.
The emotional kiss he gave the badge on his jersey when Milan defeat Juventus in the first half of the just concluded Serie A campaign stand out in the list of examples of how dear he holds the club to his heart.
However for the over flogged complaint of how modern football keep relegation emotions and bonds to the back seat, the 18-year old decided he could live with not becoming a legend at the club he has been dreaming about since he was a baby.
Against most people's expectations, club chief Massimiliano Mirabelli said the teenager won't still be sold this summer.
For a player whom Milan fans had to trail all the way to Poland hosting the ongoing U-21 Euros to spray fake dollars into his 18-yard box while holding a banner with the inscriptions "Dollarumma," one can only imagine how he would be treated at the San Siro once the season's resumes.They better let him go now for the sake of everyone's dignity.