Luigi Di Biagio is the head coach of the Italian under 21's team and even though the latest result of his team saw them losing 1-2 against the U21 of Spain, the 45 year old manager stated that he still is satisfied with what his squad accomplished.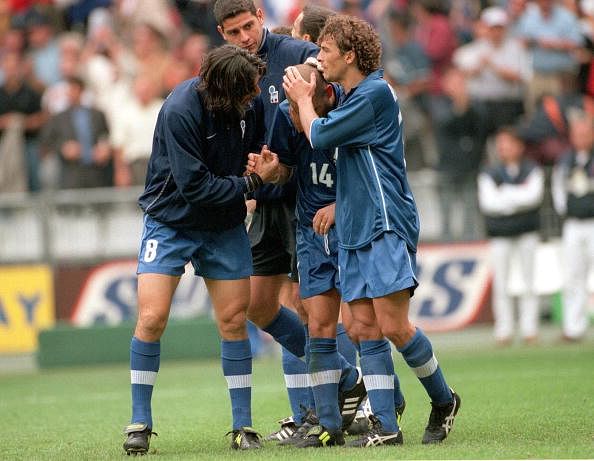 This match was played on March 27 of 2017 and despite it simply being a friendly game, the match can still serve as a good test for managers to find out how their teams and players are doing and Luigi Di Biagio appears to be proud of what he saw as the Italian tactician said:
"This was the test we wanted to face; Spain is a top-ranking team, one of the strongest squads at European level: my boys deserve a plaudit. We played a good half an hour early. Spain has forced us to run a bit too much with the midfield pole, it is normal: we had to tighten the meshes a bit, we gave some occasions but we also built them. This match must be a reason for growth. "
It seems like Luigi Di Biagio is not the only football figure who has been impressed by his players as there are rumors going on involving the possible signing of DomenicoBerardi to the English Premier League club Tottenham Hotspur.
DomenicoBerardi is a 22 year old Italian forward who I Love Tottenham is performing for Sassuolo and was recently seen in the squad of Luigi Di Biagio and it's believed that he has attracted the attention of a scout from Tottenham Hotspur and that there is a realistic possibility of seeing the youngster making a move to the English club as they will be attempting to secure his services but there are other top clubs that are rumored to also be interested in signing Berardi and a bid of at least £35million is needed in order to lure him away from his current club Sassuolo.