Italy u21s are closing in on a place at the next UEFA European u-21 Championship, also known as Euro 2023, in Georgia and Romania after the 1-0 win over Bosnia and Herzegovina in their last qualifier in Group F. Genoa midfielder NicoloRovella was the hero for the Italy u21s after he scored the only goal of the match to give his team three crucial points in the race to qualify for the Euro 2023 tournament in Romania and Georgia. Rovella is presently on loan at Genoa from fellow Italian Serie A outfit Juventus.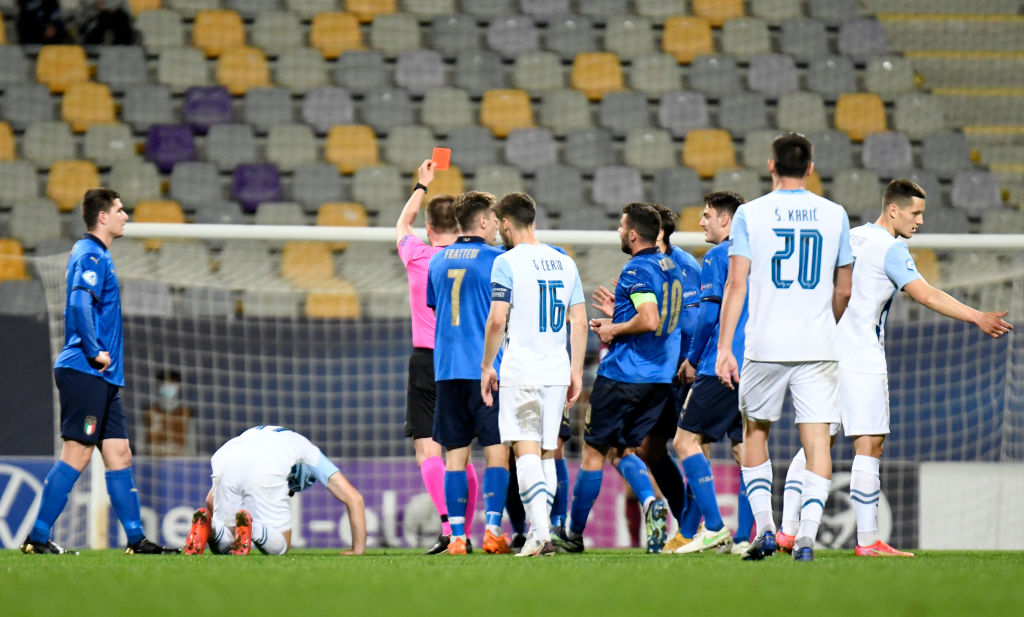 The slender win over the Bosnians, Italy u21s are now three points clear of Sweden at the top of Group F. Italy and Sweden came into the last round of games in the group with the same points though the Italians had played a game less than the Swedes. While Italy secured the three points at stake with the home win over Bosnia and Herzegovina, Sweden were beaten 2-0 at home by the Republic of Ireland. The defeat to Sweden was a significant one as it gave Italy a three-point lead over them in addition to a one-game advantage.
Italy can seal their place in Georgia and Romania with two more wins from their last three games starting with the away game against Luxembourg who are at the bottom of Group F after losing all but one of their games. Luxembourg have a record of one draw and six defeats from seven games. The Italians are heavy favourites to take the three points at stake for the game against Luxembourg.
The Italians can wrap up a place in the Euro 2023 if they can beat hosts Sweden in the second of their three games in addition to winning the Luxembourg game. Their last game is at home to the Republic of Ireland.